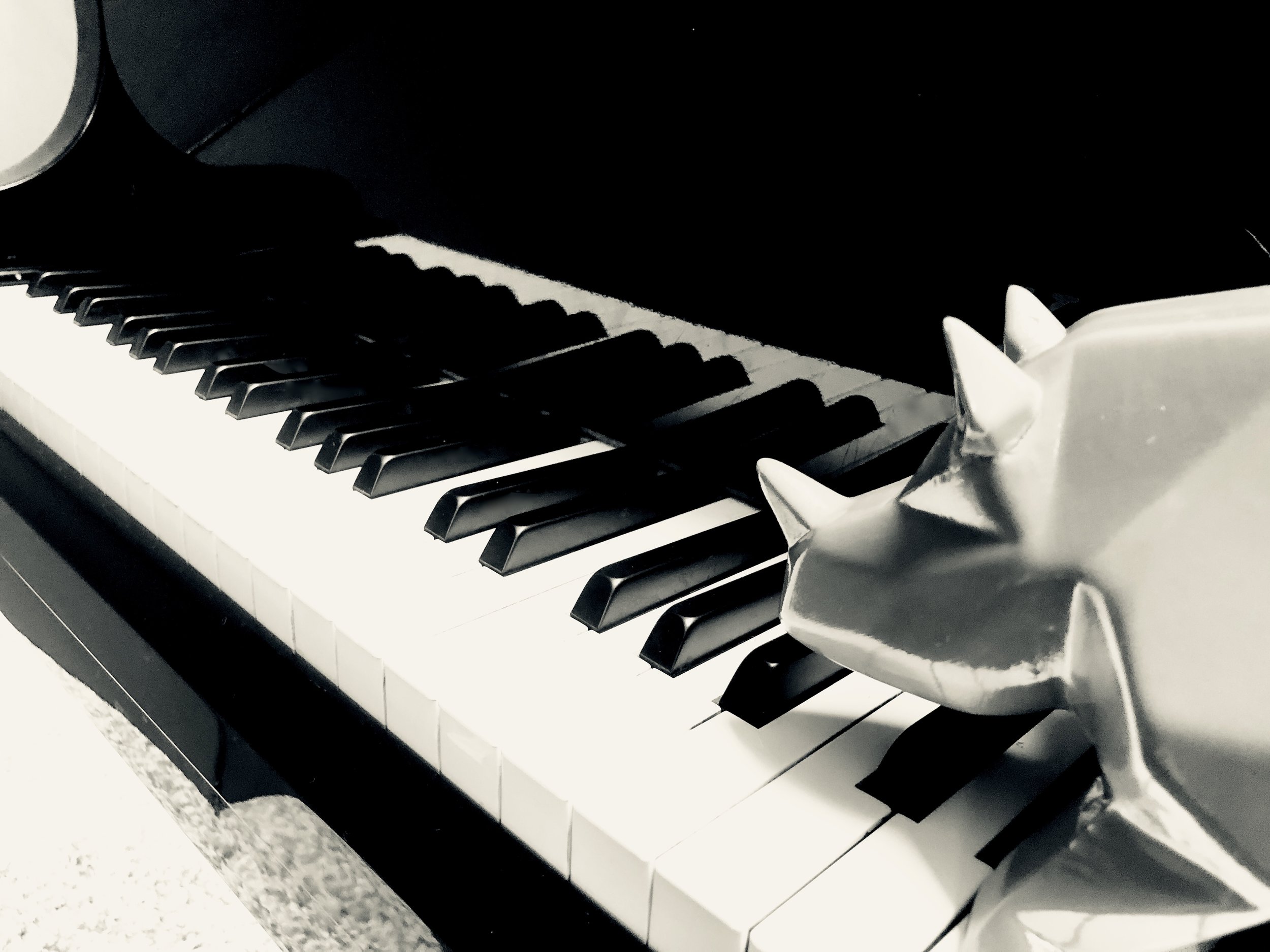 a new project from aron magner
SPAGA
BAND
Aron Magner / Piano
Jason Fraticelli / Bass
Matt Scarano / Drums
ARON MAGNER:
The Philadelphia-based musician is best known as the keyboardist and founding member of The Disco Biscuits. Magner and The Disco Biscuits have been instrumental in bringing live and studio improvisational, electronic-based music to the forefront of the live music scene and, increasingly, to popular culture. Magner's journey started with classical piano, but his interest was re-invigorated at age 13 when he discovered jazz. He then sidelined his piano studies as he explored improvisational jam rock with the Biscuits, but always maintained an affection for the genre. He is now going back to his roots, organically fusing jazz with his unique style.
Jason Fraticelli:
As an upright bassist, composer, and multi-instrumentalist, Jason Fraticelli is seen and heard often at the center of many musical scenes in the Philadelphia/New York communities. For the past 20 years he has been acting as sideman for many different artists such as Matisyahu, Melody Gardot, and Cyro Baptista, while at the same time always fascilitating his own groups such as the Fresh Cut Orchestra, The FCC, and The Jason Fraticelli Band. Within an ensuing career, Jason has toured in groups such as Matisyahu, Melody Gardot, and Cyro Baptista's Banquet of the Spirits. He has recorded with many different artists such as G Love, Robert Glasper, Mark Guiliana, and Taylor McFerrin.
In 2013 Jason was awarded a project grant from the Pew foundation for the purpose of recording his extended work the Mothers' Suite, a six movement piece to be recorded by his 10 piece co-lead group the Fresh Cut Orchestra. This work came out in 2015 on Fresh Cut Orchestra's debut record 'From the Vine' which was released on Ropeadope records with acclaimed reviews from the New York Times, Downbeat, and NPR's All Things Considered. In 2014 Fresh Cut Orchestra went on to receive the Kimmel Center Jazz Residency Grant which led to the collaborative work entitled 'Life Mosaic', a 4 movement piece written about the four stages of life to be recorded and released in the near future. Later that same year a Subito grant was awarded to Fresh Cut Orchestra in order to finish studio production on their second record 'Mind Behind Closed Eyes' which was released by Ropeadope records in 2016. Fresh Cut Orchestra has been receiving rave reviews while performing at renown performing arts center venues such as the Kimmel Center for Performing Arts, and the Kennedy Center for Performing Arts in Washington, DC.
Matt Scarano:
Matt Scarano is a drummer, composer, and educator living in Philadelphia, PA. Over the years he has established himself as one of the Philadelphia region's most sought after drummers for both live and studio performance in a wide variety of styles. Matt has performed throughout the world, sharing the stage with numerous world-class musicians and artists including Chris Brubeck, Time For Three, Ben Schachter, Matisyahu, Dick Oatts, John Swana, Larry McKenna, and Dave Allen. He has performed at many prestigious venues across the world including performances as guest artist with The Boston Pops at Carnegie Hall and the BBC Concert Orchestra at Royal Albert Hall. He is currently performing and touring with numerous groups including Time for Three, Son Step, and his own original ensemble. Matt attended Temple University where he received a B.M. and M.M. in Jazz Performance. He is an active private teacher and clinician and is on faculty at University of The Arts, Camden County College, The Boysie Lowery Living Jazz Residency and the Education Committee of Philly Drum Project.
OCTOBER 24-27
SUWANNEE HULAWEEN
LIVE OAK, FL
DEC 29, 4pm
DROM
NEW YORK, NY
JANUARY 7-12, 2020
JAM CRUISE
MIAMI / BAHAMAS / MEXICO
stay tuned for More dates
PAST DATES
SEPTEMBER 19-22
RESONANCE FESTIVAL
SLIPPERY ROCK, PA
taste in music 2
SEPTEMBER 15, 5pm
AN EVENING OF FOOD AND MUSIC
ft. CHEF YEHUDA SICHEL (ABE FISHER)
& CHEF MIKEY MCCANN (DIZENGOFF)
HILL GIRT FARM / CHADDS FORD, PA
SEPTEMBER 7
LE POISSON ROUGE
NEW YORK, NY
SEPTEMBER 6
ARDMORE MUSIC HALL
ARDMORE, PA
AUGUST 11
CENTER FOR THE ARTS
CRESTED BUTTE, CO
AUGUST 10
JAZZ AFTER DARK
SHERIDAN OPERA HOUSE
TELLURIDE, CO
AUGUST 10
TELLURIDE JAZZ FESTIVAL
TELLURIDE, CO
AUGUST 8
OLD TOWN PUB
STEAMBOAT SPRINGS, CO
AUGUST 7
OPHELIA'S
DENVER, CO
AUGUST 6
WASHINGTON'S
FT. COLLINS, CO
JUNE 29
ELECTRIC FOREST FESTIVAL
ROTHBURY, MI
JUNE 28
ROCHESTER INT'L JAZZ FESTIVAL
THE WILDER ROOM, 6PM & 10PM
ROCHESTER, NY
JUNE 12
CITY WINERY DC - DC JAZZ FEST
WASHINGTON D.C.
APRIL 28 & 29
AN AFTERNOON WITH SPAGA
3 KEYS - ACE HOTEL
NEW ORLEANS, LA
OCTOBER 5, 2018
SPAGA WITH CHEF YEHUDA SICHEL
HILL GIRT FARM / CHADDS FORD, PA
EVENTS
taste in music 2
AN EVENING OF FOOD AND MUSIC WITH SPAGA
ft. CHEF YEHUDA SICHEL (ABE FISHER)
& CHEF MIKEY MCCANN (DIZENGOFF)
HILL GIRT FARM / CHADDS FORD, PA
SUNDAY SEPTEMBER 15, 5pm
It all started when…
magical seeds were planted into my head by multiple friends, musicians, and industry associates to do a piano album. I finally accepted the challenge and after two years, I am proud to announce this new project; an acoustic trio of grand piano, upright bass and drums. A full length album is scheduled for release in early 2019.
As I began thinking of a venue for the fist perfomance of this new project, I wanted it to be vibey and fun. Having the debut performance in the Philadelphia region was important to me, as this album's production was a local production. The musicians are all prominent Philly based musicians. The studio (Range Records) is a neighborhood studio. The principle engineer on the album, Will Maher, my right hand man and co-pilot, began splitting his time between the studio and a friend's farm. He would come back to the studio on Monday, after hauling bins of fresh picked watermelon and cantaloupe, with stories and pictures.
A prominent fixture on the farm is the barn, a structure that dates back to the 1600's (with updates since) where they began doing summer Field to Fork dinners with local chefs using fresh vegetables grown on farm. This is where I decided to do the first performance of this new project. The juxtaposition of bringing a grand piano into a barn was appealing to me, as its complimentary to the setting, yet simultaneously makes no sense without context.
Chef Yehuda Sichel and I first met at his restaurant, Abe Fisher, a few years ago. We have a mutual admiration for each other's craft. I am thrilled to pair his culinary creations with my music as part of this event in an incredibly serene setting.
-Aron Magner / 2018